agile embrace, compact suspension and fluid symmetry are the three principles these 3D-printed blasted titanium perfume bottles by ross lovegrove embrace. created in collaboration with designer parfums for formula 1, the fragrances were launched at the last race of the decade, the formula 1 etihad airways abu dhabi grand prix 2019.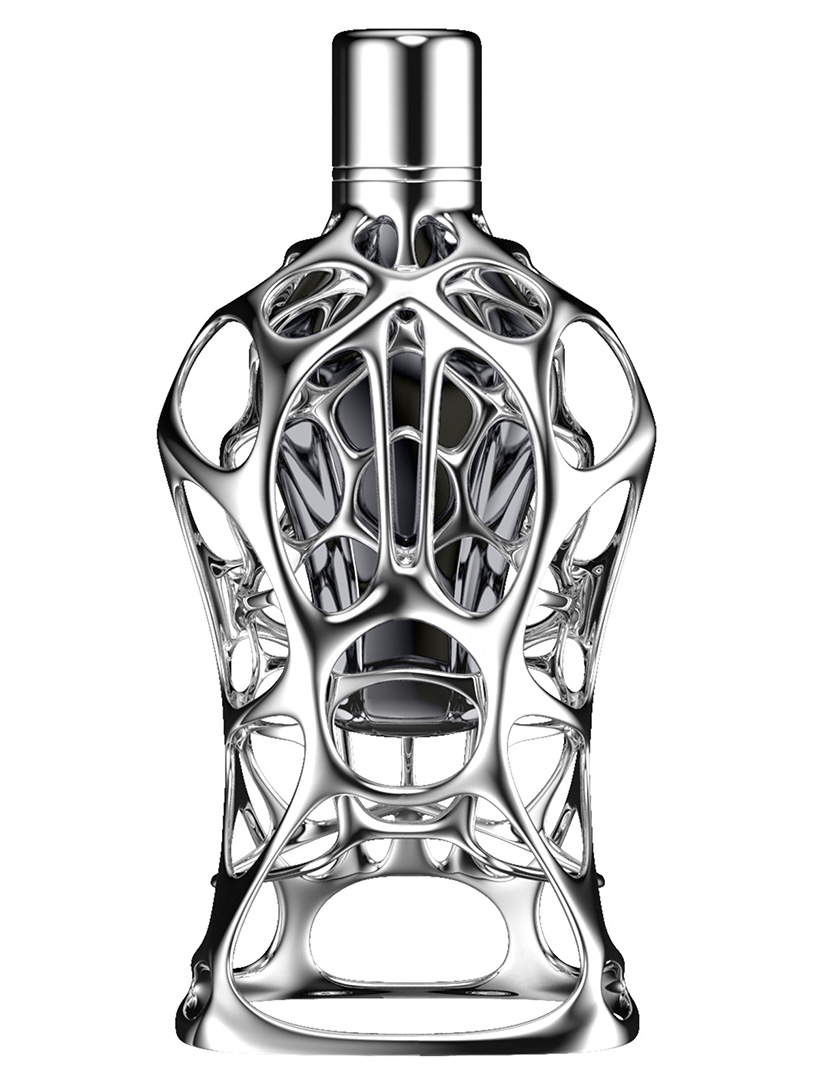 a space frame as an exoskeleton with layers that suspend the inner flask inside
all images courtesy of designer parfums
the formula 1 perfumes by ross lovegrove for designer parfums blend art, technology, and design with limitless olfactive creativity. driven by the precision and advance technology legendary to formula 1, these 3D-printed bottles feature organic lines that embrace the inner suspended core containing the fragrance, acting similar to how a car's structure surrounds and protects the driver.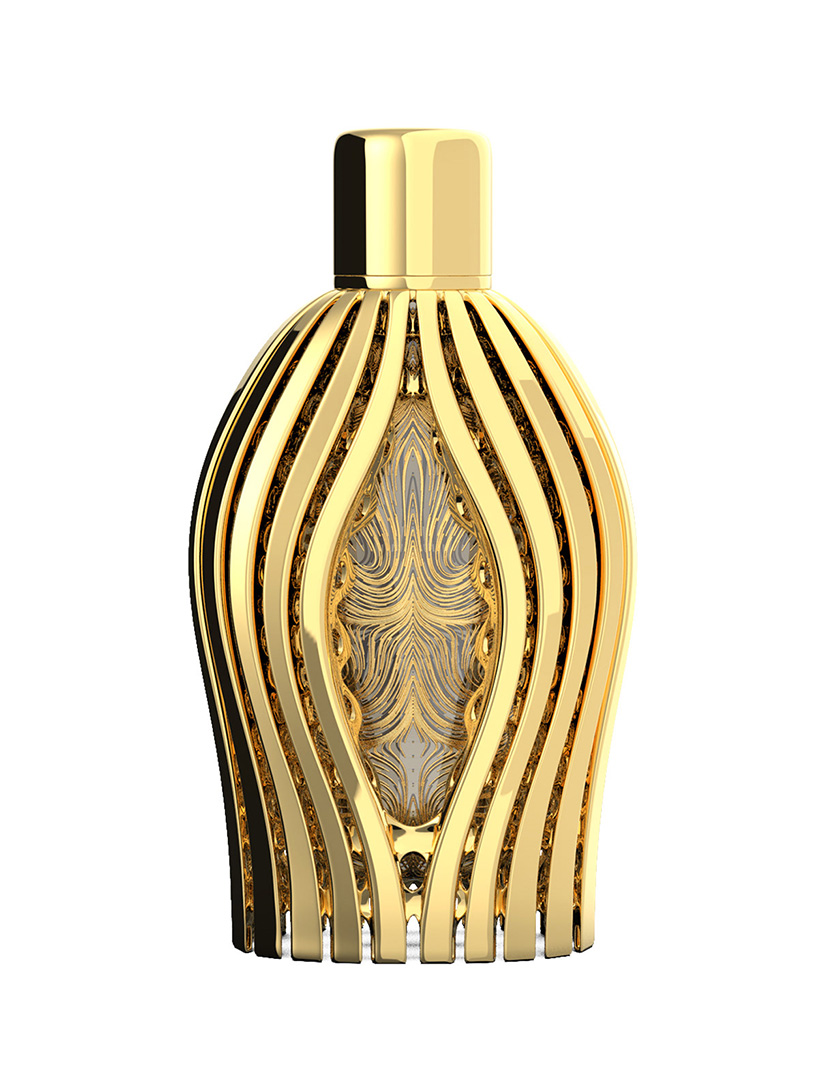 the bottles have been based upon principles of form created from flow
'we are leveraging the sport's heritage and principles to build a unique fragrance brand that merges a highly legitimate approach to the perfume world with the core values of formula 1®,' comments dilesh mehta, designer parfums chairman & CEO. 'being the first fragrance brand to utilize 3d printing is a huge achievement, and we look forward to pushing this even further in future years when we will offer consumers the ability to create their own customized designs.'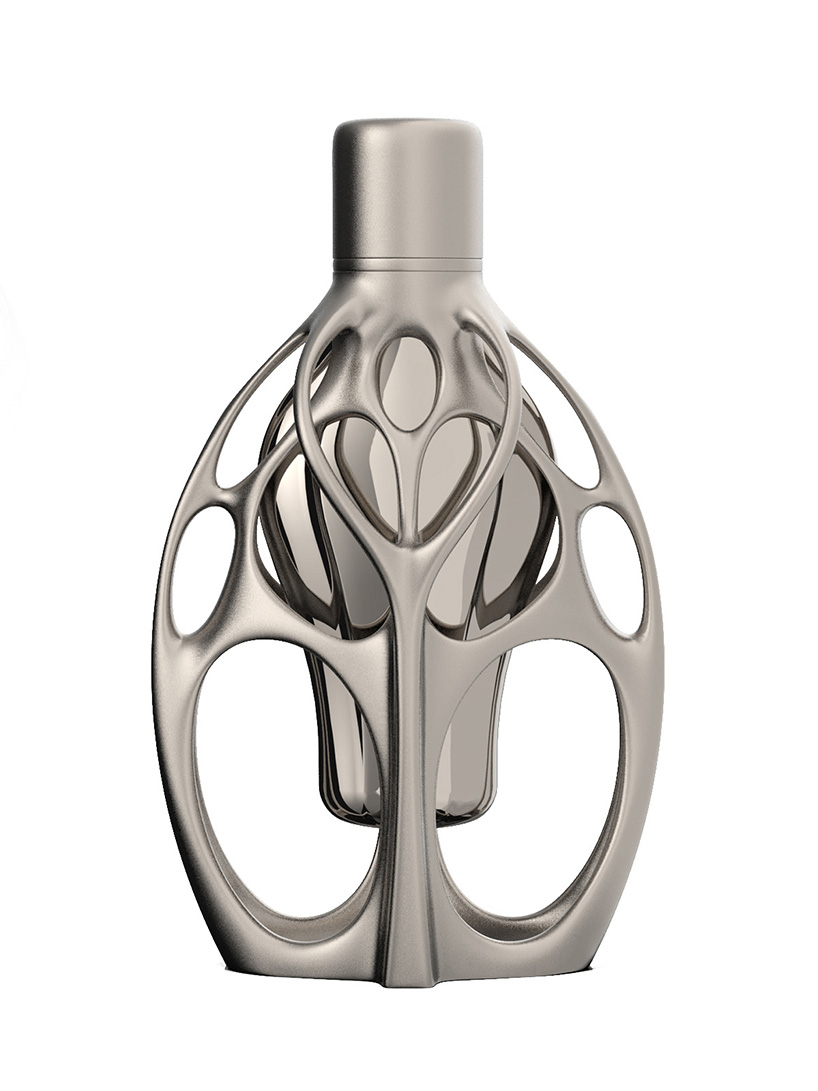 derived from the evolving organic lines of the cars aerodynamic design
'the world we live in is not purely visual,' says ross lovegrove. 'for me it's totally poly-sensorial so the tactile, sensual aspect of living in the work that i do is brought to the fore.'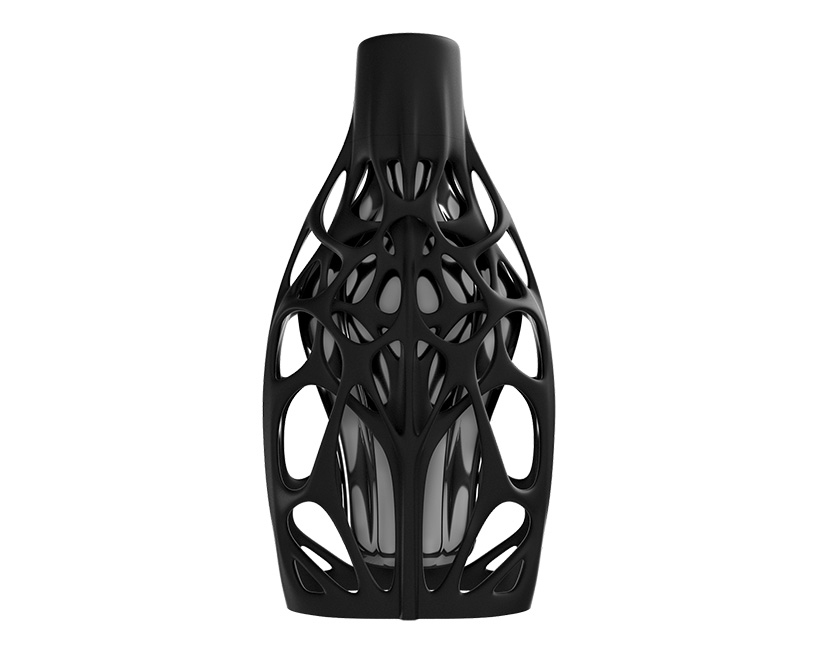 this bottle will be available from april 2020 and it has been 3D-printed from technopolymeric resin
project info:
name: 3D-printed perfum bottles
design: ross lovegrove
company: designer parfums
material: titanium
["source=designboom"]