Going up
John Boyega's glow up From Attack The Block to Hypebeast's digital cover star… The Force is strong with this one.
Upcycled puffers From Gap, made with 40 discarded plastic bottles. Cute colours.
Carrot Most people don't add enough to their carrot cakes, according to the late Toni Morrison in the documentary The Pieces I Am.
The wintry outdoors The scent is pumped into Canada Goose's Toronto concept store, which looks like a Björk exhibition. Inhale.
Blue vanda orchids Beyoncé's favourite flower, according to her Elle interview. Plonk a vase full on the breakfast table, with a bowl of pecan granola, her fave cereal.
Going down
Nameless ponytails Serena Williams has dubbed hers "Trixie", which beats its original moniker: "Fashion Ponytail".
Polyester Not the John Waters film – obviously – but the fabric. Soon to be taboo, according to environmentalists.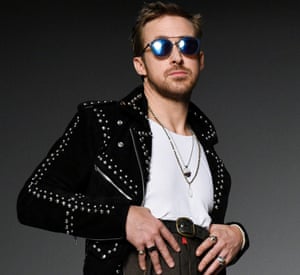 Peekaboo jeans Seen in the latest SNL sketch to reinvent denim "to show a little extra crack". See also: Levi Wokes (featuring Ryan Gosling) and Wrangler Open-Fly Jeans. Grimace face emoji.
Set price tags Everlane's "choose what you pay" model aims to combat overstock. Ideal.
Adult colouring books Looking for a nostalgic stress-buster? Adult jigsaws are the distraction du jour.
As 2020 begins…
… we're asking readers, like you, to make a new year contribution in support of the Guardian's open, independent journalism. This has been a turbulent decade across the world – protest, populism, mass migration and the escalating climate crisis. The Guardian has been in every corner of the globe, reporting with tenacity, rigour and authority on the most critical events of our lifetimes. At a time when factual information is both scarcer and more essential than ever, we believe that each of us deserves access to accurate reporting with integrity at its heart.
You've read 121 articles in the last four months. More people than ever before are reading and supporting our journalism, in more than 180 countries around the world. And this is only possible because we made a different choice: to keep our reporting open for all, regardless of where they live or what they can afford to pay.
We have upheld our editorial independence in the face of the disintegration of traditional media – with social platforms giving rise to misinformation, the seemingly unstoppable rise of big tech and independent voices being squashed by commercial ownership. The Guardian's independence means we can set our own agenda and voice our own opinions. Our journalism is free from commercial and political bias – never influenced by billionaire owners or shareholders. This makes us different. It means we can challenge the powerful without fear and give a voice to those less heard.
None of this would have been attainable without our readers' generosity – your financial support has meant we can keep investigating, disentangling and interrogating. It has protected our independence, which has never been so critical. We are so grateful.
As we enter a new decade, we need your support so we can keep delivering quality journalism that's open and independent. And that is here for the long term. Every reader contribution, however big or small, is so valuable.
["source=theguardian"]